- IVANTAGE NETWORK SOLUTIONS -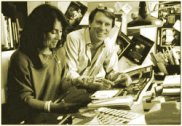 IVANTAGE NETWORK SOLUTIONS in Jeopardy and Faces Immediate Challenge

Ivantage Network Solutions offers telecommunications services, chiefly business long-distance service, and also provides Web site development, hosting and e-commerce solutions. Ivantage Network Solutions was founded in Maryland in 1989 and moved to Las Vegas five years ago, Marty Mazzara, vice president of sales, said the firm's dramatic rate of growth was partly due to the expansion of the entire telecommunications industry and also to the increased need for Web-based services during the last two years. Its Web division opened in mid-1998. "Our people were a big reason for our success." Said Mazzara. "You need to attract great employees to develop and maintain growth." He stated that the company encountered a few challenges in dealing with increased sales, sincere expansion of the sales force came first, followed by operations and customer service. "We had to make sure that human relations, payroll and customer service kept up as sales increased," he said. Ivantage Network Solutions dealt with this challenge by making an effort to recruit support personnel, especially in the high-tech area, offering "more-than-competitive" salaries. The firm also invested in software to make back-office functions run more smoothly. Mazzara doubts that Ivantage Network Solutions can keep up the blistering 330 percent growth rate, stating that the market may be approaching saturation, but said the future will depend to a large extent on its ability to recruit and retain quality employees.

ADVICE: Pay your employees well, offer generous incentives and create a positive work environment. Community service and charitable work can be great team-building tools, helping employees develop positive feelings about themselves and their community.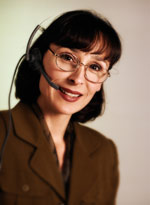 ---
iVantage Network Solutions - \\$100 of FREE Long Distance Calling.
Call 1-888-345-0705 for your complimentary calling card.
IVANTAGE NETWORK SOLUTIONS
---
Boasting thousands of satisfied customers, iVantage Network continues to provide cheap long distance telephone rates.